< Terug naar Complete sets
Lichtsets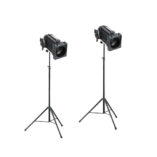 Lichtset 6 – Frontlicht
Lichtsets huren
Geen event zonder goed licht. ALV Rent heeft voor jou complete lichtsets samengesteld.
Ben je op zoek naar de klassieke discolampen ookwel een set van 4 bar PAR56-lampen. Of  een set van movingheads op truss.  Om een feest event meer sfeer te geven heb je meerdere lampen en licht nodig voor een goede verdeling. Bijvoorbeeld eén movinghead tijdens een borrel of feest is onvoldoende. Je hebt er meerdere nodig om het feestje compleet te maken.
ALV Rent verhuurt diverse complete lichtsetjes. Op zoek naar de echte klassieke licht effecten zoals de ufo, discobol of andere effect. Kies dan voor lichtset 3.
Zoek je wat anders? Navigeer dan verder via de buttons